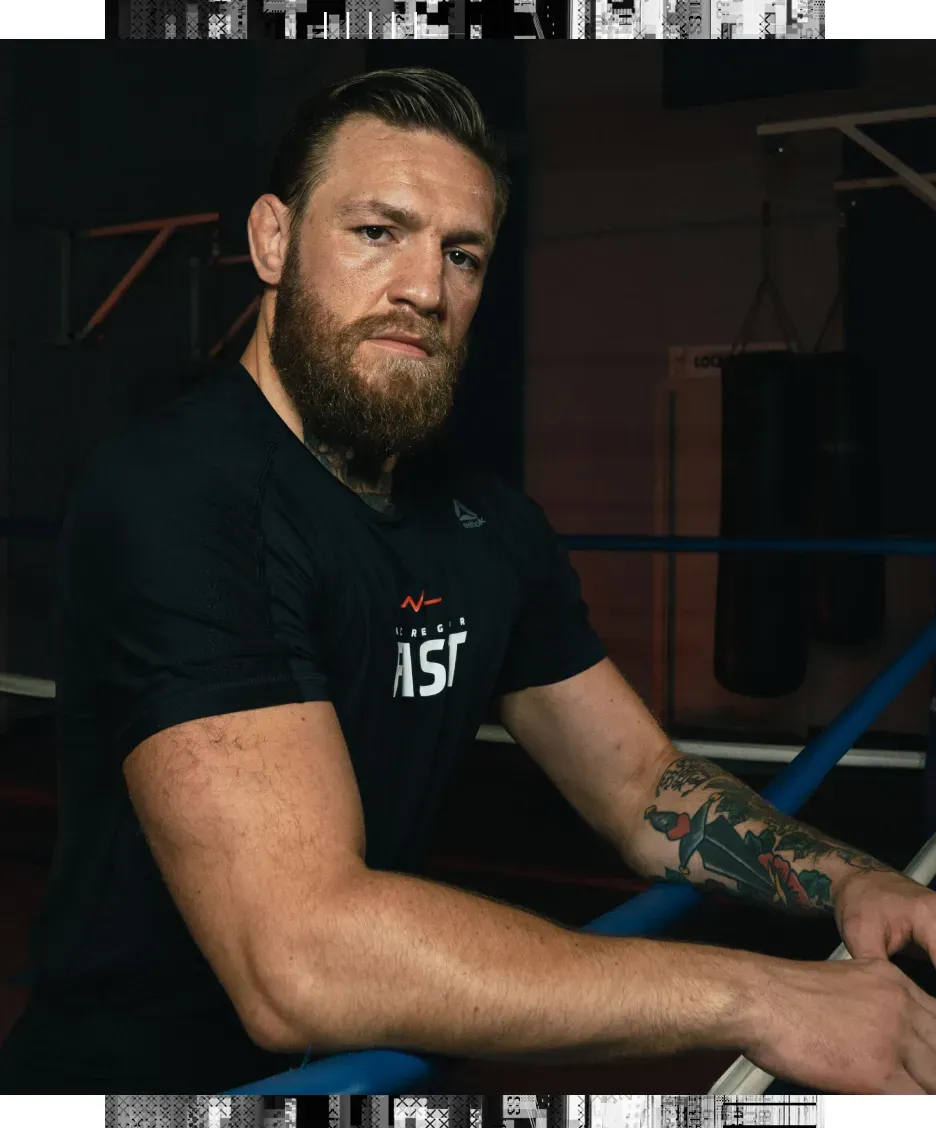 Conor McGregor
UFC Fighter
Conor McGregor is a legend in the Octagon. A professional fighter since the age of 19, the Irish mixed martial artist won three Ultimate Fighting Championship (UFC) belts in an 18-month span and is one of only three fighters in the sport's history to record knockouts across three different weight classes.
Conor's unique fighting style and authentic connection with his global fanbase have earned him the title as the biggest pay-per-view draw in MMA, and he has been featured in five of the six highest-selling events in the sport's history.
Behind his success is an insatiable drive to achieve peak performance. After an unexpected defeat, he turned to his team of leading experts to develop the McGregor FAST program. Now, Conor is living proof of the power of the transformation that can occur when athletes combine a championship mentality with a scientifically fueled training plan. He is widely considered one of the fittest athletes in the world and is ready to share his knowledge and motivation with people around the world hoping to complete transformations of their own.
Page module not recognized: